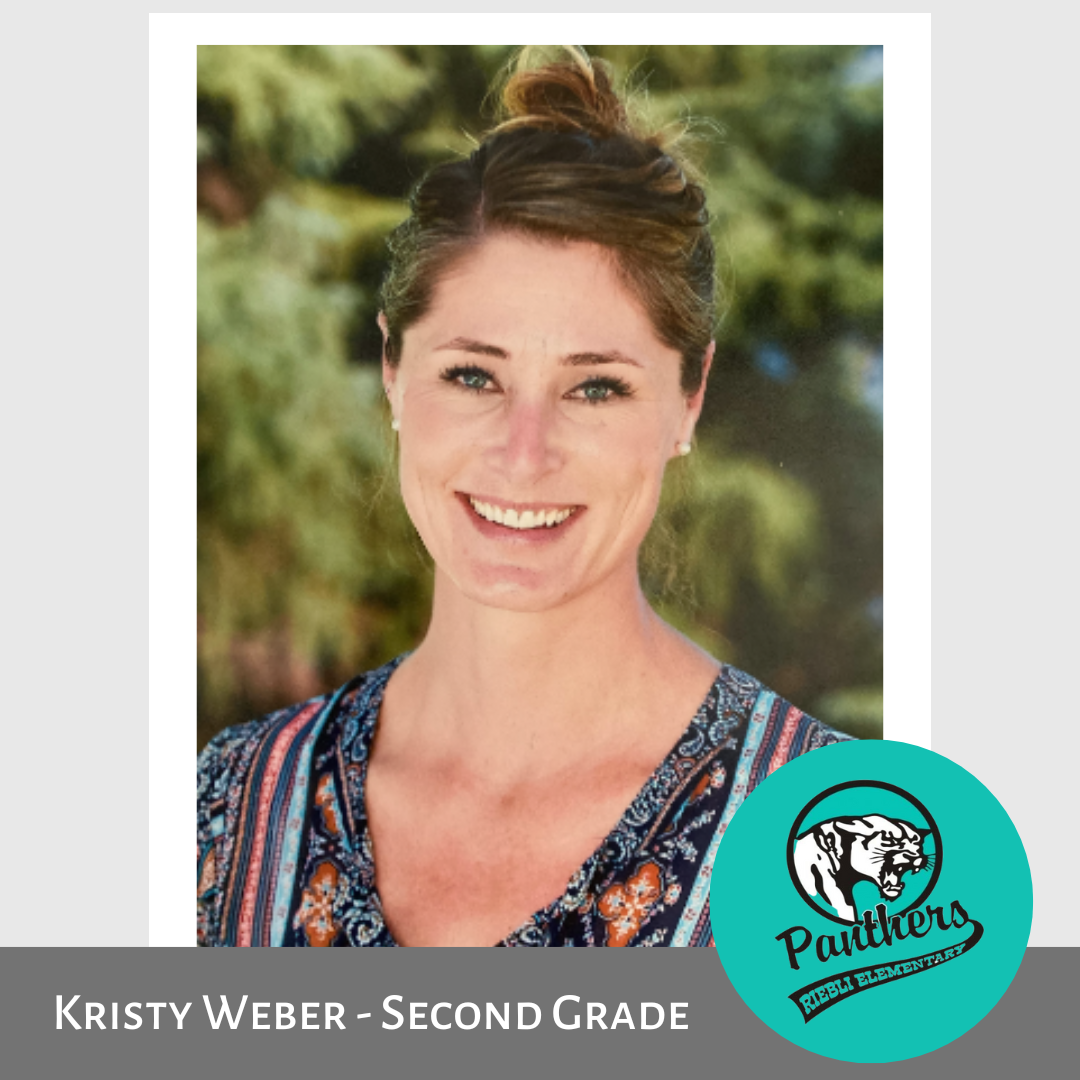 In her 13th year as an educator, this is Kristy Weber's eighth year teaching second grade.  Prior to teaching second grade, Kristy also taught first, fourth and sixth grades.  Last year, Kristy served as a long term substitute at John B. Riebli and became part of the teaching staff this year when she accepted a second grade teaching position.
A graduate of the University of Arizona, Kristy then pursued her Masters Degree and Reading Specialist Credential at Sonoma State University.  A member of Sonoma State University's Hall of Fame for volleyball, Kristy reflected that during her tenure at Sonoma State, it was a crazy year, juggling her role as a full time student pursuing her Masters, while teaching and playing volleyball.  Her first grade students would often attend the games which made the events even more special and memorable.
Kristy added that her "heart is the fullest when her students are having fun, learning and exploring; are engaged and enjoying what they are doing." She embraces the opportunity to make connections with her students, laughing with them, and sharing their successes. "Very few things are more rewarding than seeing a child succeed," Kristy added.
Kristy's first priority is being a mom, she loves her two children more than anything!  In her free time, Kristy coaches soccer and volleyball (for Riebli).   She also loves to camp, swim, and enjoy the outdoors with her family and their dog.
When asked for her favorite quote, Kristy replied, "If cauliflower can somehow become pizza; you, my friend, can do anything!"
Welcome to the John B. Riebli staff Kristy!  We're happy to have you as part of the team!