Ron Calloway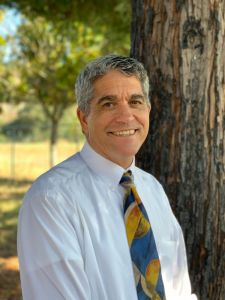 Dear Parents,
Welcome to the 2020-2021 school year in the Mark West Union School District. We look forward to working with you as parents in the creation of an outstanding educational experience for your child(ren). We are very excited about the new school year and look forward to continuing to provide the highest quality of education to the youth of our community.
The beginning of this school year brings new challenges and opportunities to our staff, students, and families as we adapt to the guidelines established by State and County Health officials. It is our goal to provide a safe environment in which we will be able to welcome our students back to campuses, in revised capacity, following the COVID 19 closures In order to provide the highest educational opportunities to our students, while respecting the new safety guidelines we must follow, the district has created three different educational models. These models were shared with MWUSD families in June and families were able to provide input as to which model provided the most continuity within their family framework. Through each model, we will continue to emphasize rigorous and relevant academic education aligned with Common Core curriculum, outstanding teaching through in person and/or virtual connection, and personal care for each child.
Our educational focus is defined by our expectations at each grade level in each subject area. By defining clear standards, your child's teacher, your child, and you will know what is expected, and we can all work together to meet these goals. When high standards are combined with genuine interest in each student, and a creative teacher, we build a formula for success. As the school year begins, I can assure you that the MWUSD has implemented all of the safety protocols required by the State and County. The health and safety of our staff and students is our highest priority and we are continually updated on the most relevant information and procedures.
I know that the last several months have been challenging and I thank you for your participation and involvement in your child's education. Through your interest in their education, your child emulates your enthusiasm. Our staff appreciates your commitment to the District and community. Education is one of the most important responsibilities of our society. We will continue to support you by providing the best educational opportunities available for your child.
The Mark West Union School District Board and I look forward to continuing the standard of educational excellence established in this district; we are honored that you have entrusted us, to partner with you, in your child's education. It is my privilege to serve you as the superintendent of this wonderful district. Please let me know if I can be of assistance to you in the future. Together, we will make 2020-2021 the best school year ever for your child!
Sincerely,
Ronald M. Calloway, Superintendent
Contact Our Superintendent