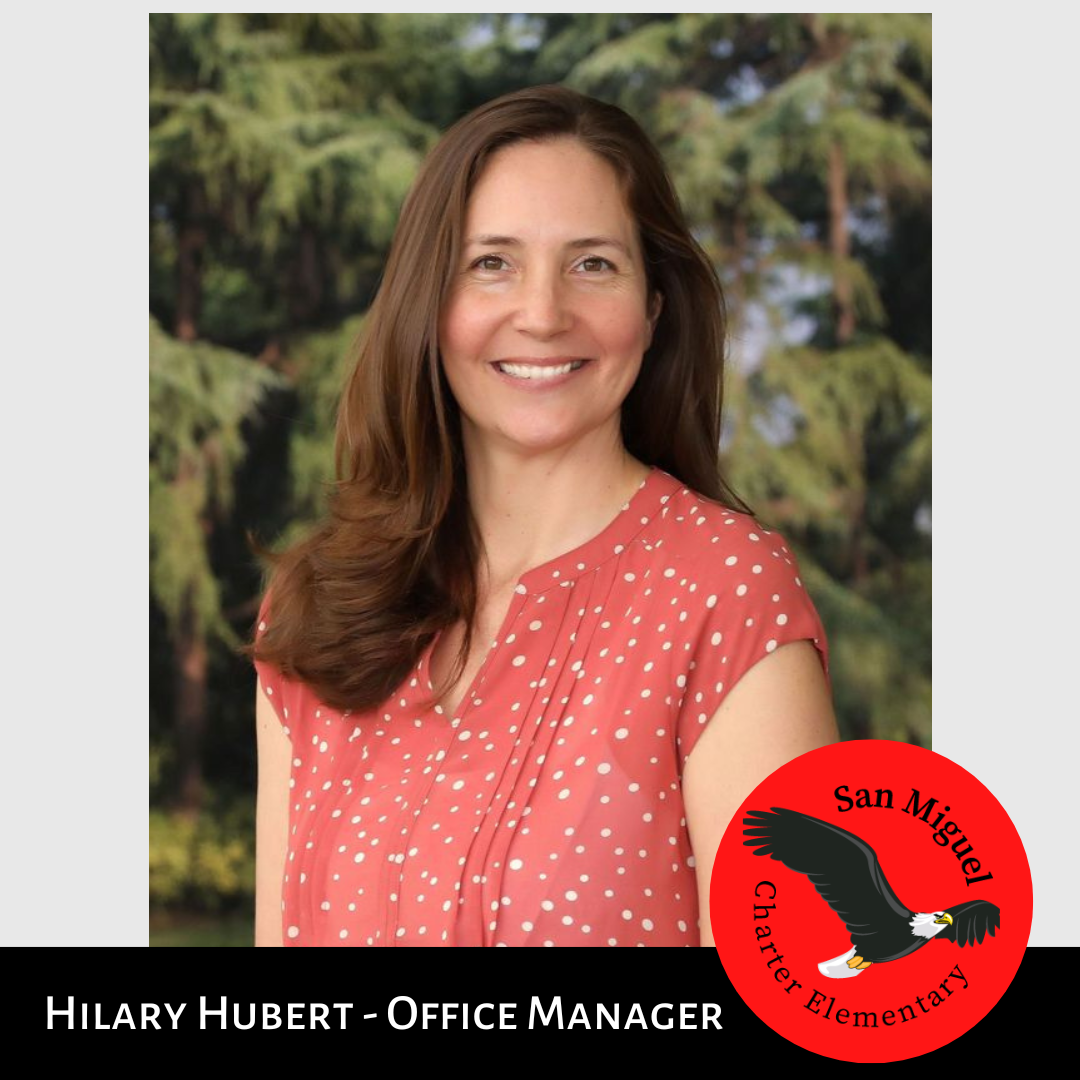 Though she has been an employee of the District for six years, this is Hilary Hubert's second year in her role of the San Miguel School Office Manager.  Previously, Hilary was the PE Instructor at Mark West Charter School for four years, coached the San Miguel Girls Volleyball team for three years, and served as a parent volunteer.
Attending Cameron University in Oklahoma on a volleyball scholarship, Hilary earned her Bachelors of Science Degree in Health and Physical Education.  Following graduation from Cameron University, Hilary attended Sacramento State where she earned her Masters in Kinesiology.  After completing her educational career, Hilary opted to remain at home to raise her two, wonderful children, Cameron and JT.
In reflecting on her current role as School Office Manager, Hilary stated that "the best part about her job is that there is never a dull moment! Every day is a new adventure with the best possible co-workers."  Hilary also truly enjoys experiencing the little moments with the students, like when they lose a tooth! "They love to show of their new smiles and their joy is contagious!"
In her spare time, Hilary enjoys napping, running/hiking, spending time with her rescue dog teddy, fishing and visiting Las Vegas.
Hilary's favorite quote is: " Life does not have to be perfect to be wonderful." – Annette Funicello