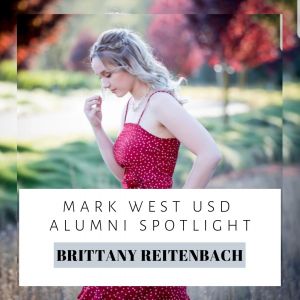 Introducing Brittany Reitenbach!  An alumna of the MWUSD, Brittany attended San Miguel Elementary.
This year, Brittany celebrated her graduation from Santa Rosa High School.  Following her graduation, Brittany returned to San Miguel Elementary as a staff member!  She loved working with staff and students and has missed being on campus over the last few months.
In her free time, Brittany enjoys paddle boarding, hiking, photography, and reading.
In the Fall, Brittany plans to attend Santa Rosa Junior College and then transfer to the University of North Carolina at Chapel Hill where she will pursue a degree in Pediatric Nursing.  Congratulations Brittany and the Reitenbach family!  We wish you all the best!