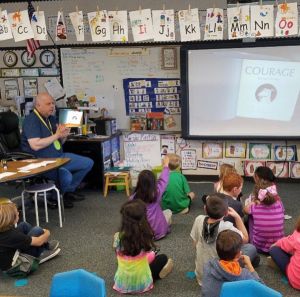 Hello District Families!
As we conclude another wonderful school year, we can't help but to treasurer the relationships we have formed with students, parents and staff. Like many years, this year certainly brought some unique set of challenges as we completed a full year of in person instruction. Proving once again, our incredible resilience in the midst of difficult times. As counselors at MWUSD, we spent countless hours seeing students on a one on one basis, group settings, classroom presentations, playground interactions, conflict resolutions, educationally related meetings, providing community resources for families in need, staff and administration support, etc. We want to congratulate all of the families who took part in our journey, you all did a great job.
We also want to congratulate all of our departing students who will be moving on to other schools and high schools. We wish you all the best. For the rest of students coming back in the fall, we wish you a restful and exciting summer break. Please enjoy your time off as much as you can and we look forward to another new beginning come August.
If any family would like to reach out to a school counselor over the summer break, you can do so through email at 
agarcia@mwusd.org
 (Antonio Garcia) or 
lcooper@mwusd.org
 (Lionel Cooper). Please keep in mind email will be checked periodically throughout the summer in case there is a delay in response time.