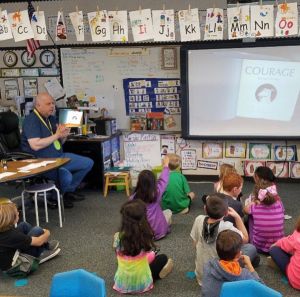 Welcome Back!
Hello Mark West students and families! We hope you are doing well and had a restful summer break. As we come back to campus, we understand there are many mixed emotions surrounding our return to school, we know there is a ton of excitement but also some anxiety about what to expect. These feelings are shared by many students and families not only throughout Sonoma County but nationwide.
It is totally normal to feel a bit uneasy about the return to school. I can assure you that as a school staff member, we want to make sure your child feels comfortable at school as much as possible. We truly understand a child can experience difficulty learning if they don't feel safe. As a counselor, we want to remind you of counseling services being offered at every school site.
Also, we will be resuming our in-person counseling sessions (both individual and group) this school year during the school day. Our counseling practices will be consistent with our current school policies and procedures. For example, masks must be worn indoors during each session by both the counselor and student(s). If you are interested in your child receiving counseling services please reach out to us, you can reach out to Lionel Cooper at lcooper@mwusd.org or Antonio Garcia at agarcia@mwusd.org.