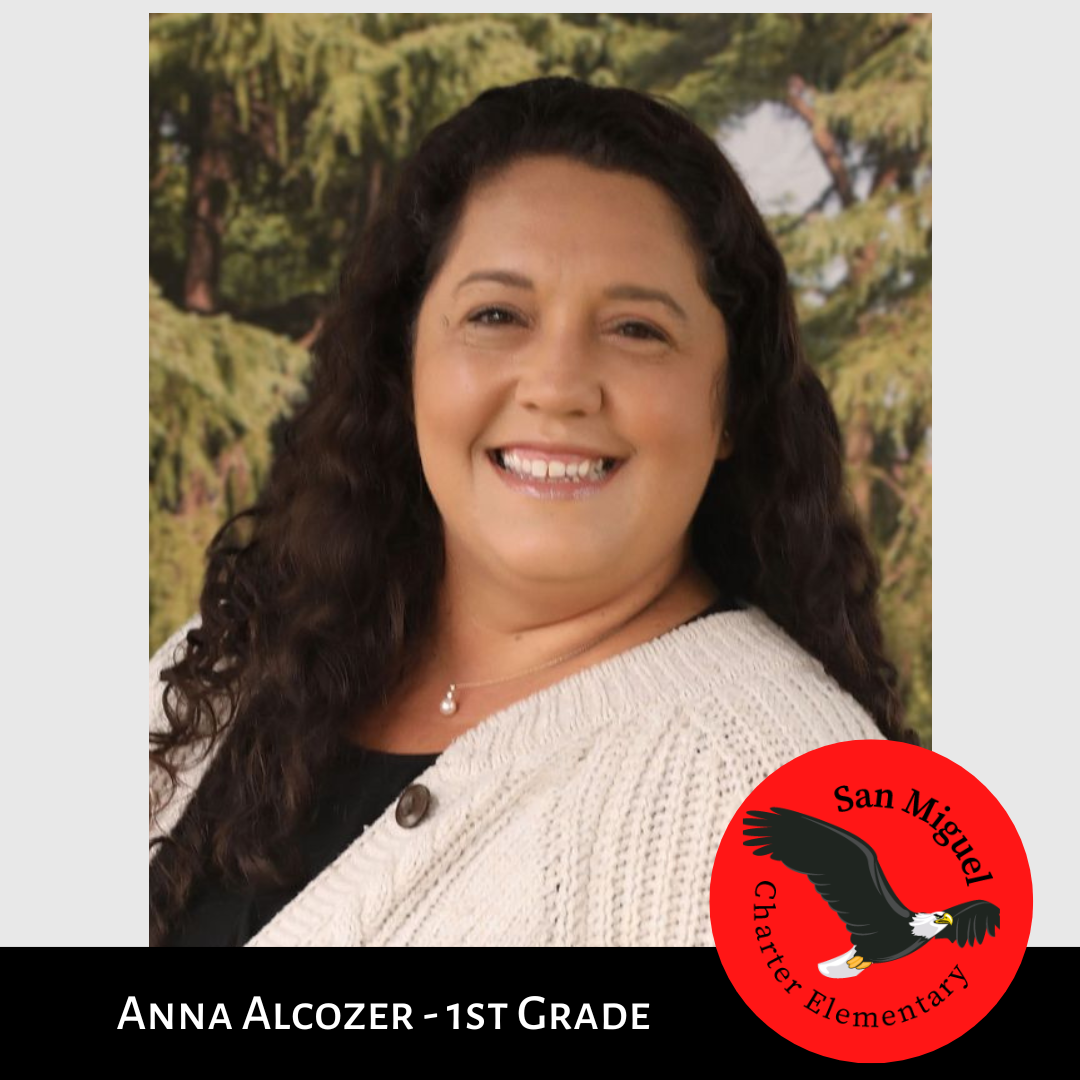 Anna Alcozer joined the San Miguel Eagles during the 2020-2021 school year.  Currently in her ninth year of teaching, Anna began her career as an aide at her children's school.  After earning her teaching credential, she taught 1st and 3rd grades at various districts throughout the County.
Spending her days with her 6 and 7 year old students is what Anna enjoys most about teaching.  She loves the fact that she has the unique opportunity to be an educator while embracing the joy of being silly and imaginative with her students all in the same day; no two days are ever the same!
In her free time, Anna enjoys watching her children play sports.  When she's not on the sidelines, she loves going to country music concerts, the beach, reading and barbequing with her family and friends.
Thank you for all you do in support of your students Anna!  We're happy to have you as part of the district family!